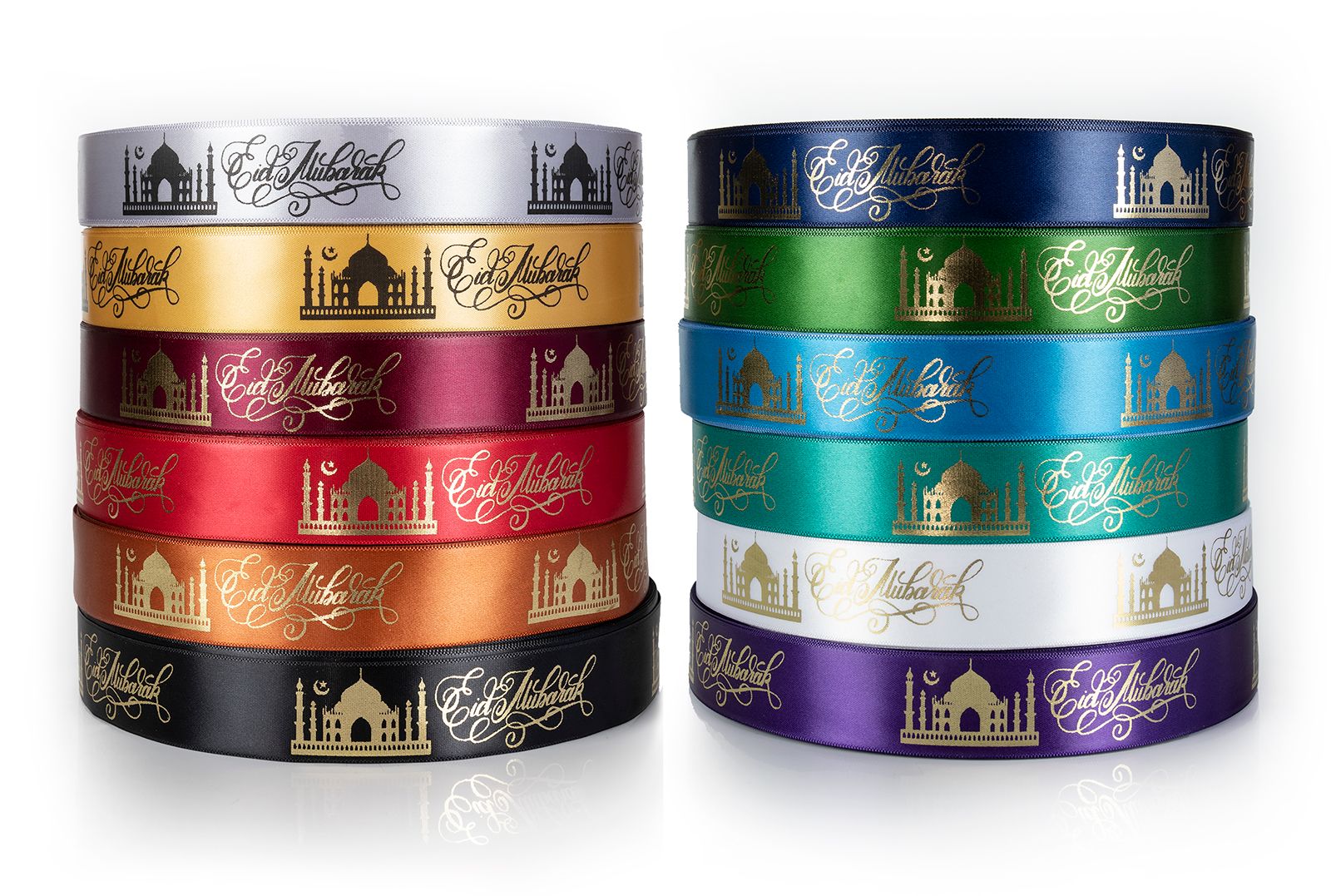 Bespoke designs, designed and made in house in the colours of your choice. Available in 15mm and 25mm width, various lengths to choose from.
Ordering couldn't be easier - just visit our shop, select the width of ribbon you require and then choose your options.
If you require more than one roll you can add as many as you like to the basket and pay in one go.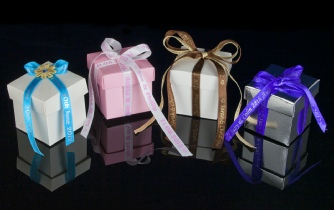 We offer a professional, expert service together with fast despatch and FREE 1st Class Delivery (other postage options are available at the checkout)
Add a motif or your own logo for that really special finish
Prices start from just £5.65 for 10 metres
25mm ribbon - 21 colours to choose from
15mm ribbon - 24 colours to choose from
10mm ribbon - 26 colours to choose from
7mm ribbon - 16 colours to choose from
15 Print colours to choose from including metallic gold and silver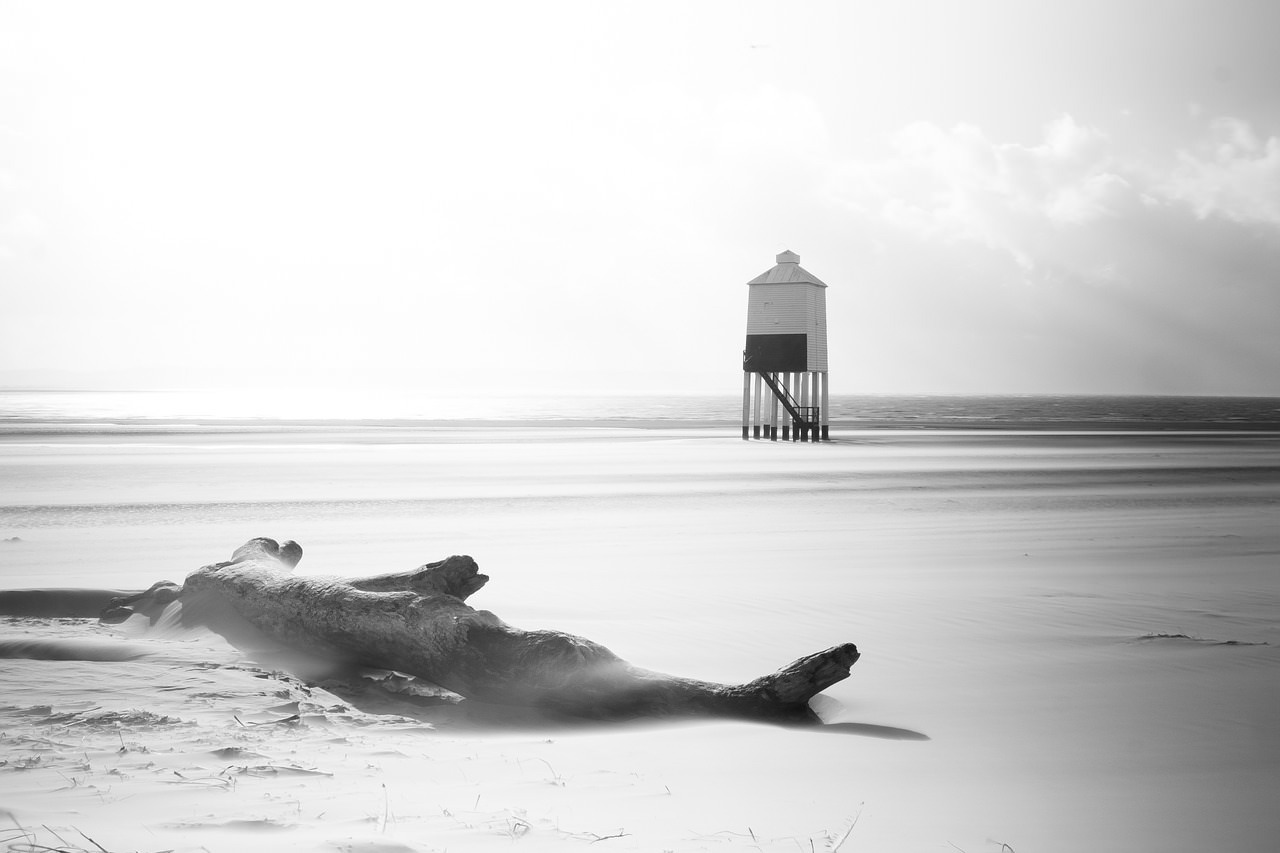 This is an Image & Text block. Click on this text to start editing and enter your own text with some basic formatting. Just click anywhere outside the text box when you're done to continue working on the rest of your page.
To change the layout and appearance of a block, such as the size of its images and columns, click on the Change Layout button on the block toolbar, to the right of each block.